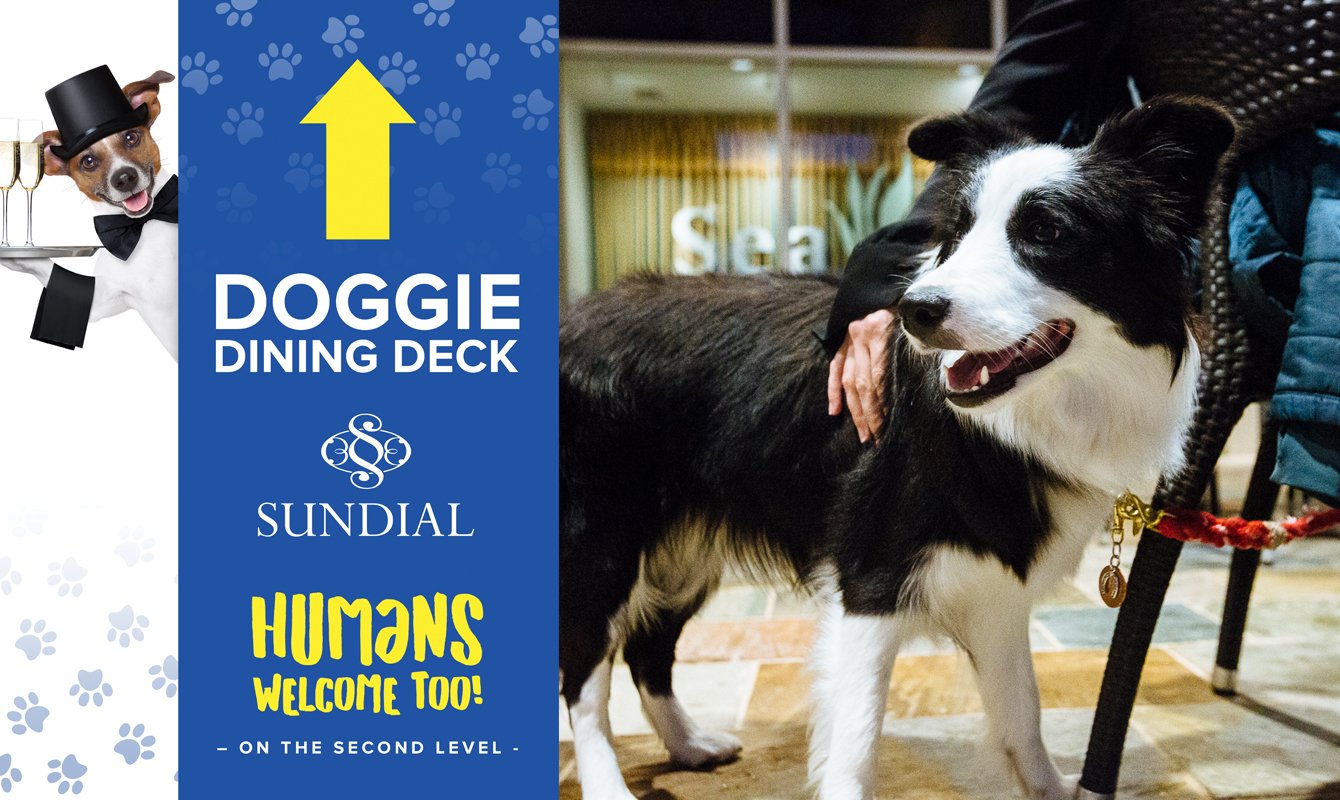 Locals love their dogs. To promote Sundial's restaurants as a doggie dining destination, while boosting happy hour awareness, RKC.me combined well-rounded digital and branding campaign with an influencer event. Popular social media pooches and their humans enjoyed drinks, dinners and happy hours on what we dubbed the Sundial "Doggie Dining Deck" while sharing their experience with thousands of collective followers.
In addition to strategic signage, digital ads promoting the space were distributed online to locals dog owners and a street team delivered collateral directly to the hands of those walking their pups downtown.
In addition to management and tenants citing a highly visible increase in doggy traffic to Sundial in general, restaurants have reported greater dining and happy hour sales since the promotion began and are up overall compared to this time last year.